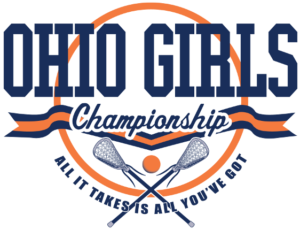 We are excited to host the 9th annual Ohio Girls Lacrosse Championships. It provides a great opportunity for all school teams, regardless of playing ability, to enjoy a fun event where they can be competitive and have a lot of fun. Please mark your calendars and we look forward in seeing you in May!
Sincerely,
Jennifer and Jim Davis
Here are the tournament details:
Divisions:
A – school competitive teams (championship format)
B1 – school intermediate teams (round robin)
B2 – school developmental teams (round robin)
School teams ONLY NO OFF-SEASON All-Star, Select, Elite, Club Teams
Each team is guaranteed 3 games. A possible 4th game will be played for a championship
Tournament Dates:
May 11, 2019
MS – Grades 7-8 A/B1/B2

May 12, 2019
Youth – Grades 5-6 A/B1/B2
May 19, 2019
Bantam – Grades 3-4 A/B (8v8 format on 30 x 60yd fields)
Tournament Fees:
Grades 3-4: $340.00
Grades 5-6/7-8: $375.00
(Credit Card payment add $12.00 per team)
Registration is due APRIL 21, 2019!
Player Waivers are due April 27, 2019!